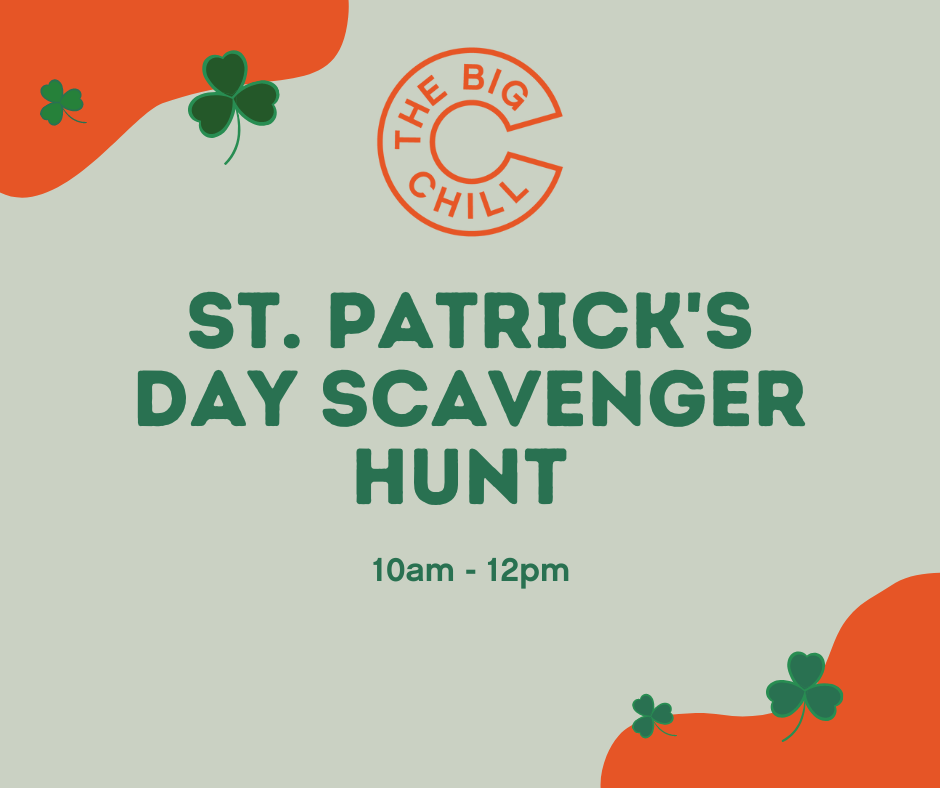 Looking to find the pot of gold at the end of the rainbow? Join us for our annual St. Patrick's Day Scavenger Hunt at The Big Chill and you just might find it! Our leprechauns have posted some thought provoking questions to guide you to the pot of gold!
The fun begins at 10am!
*Must have a device to participate.