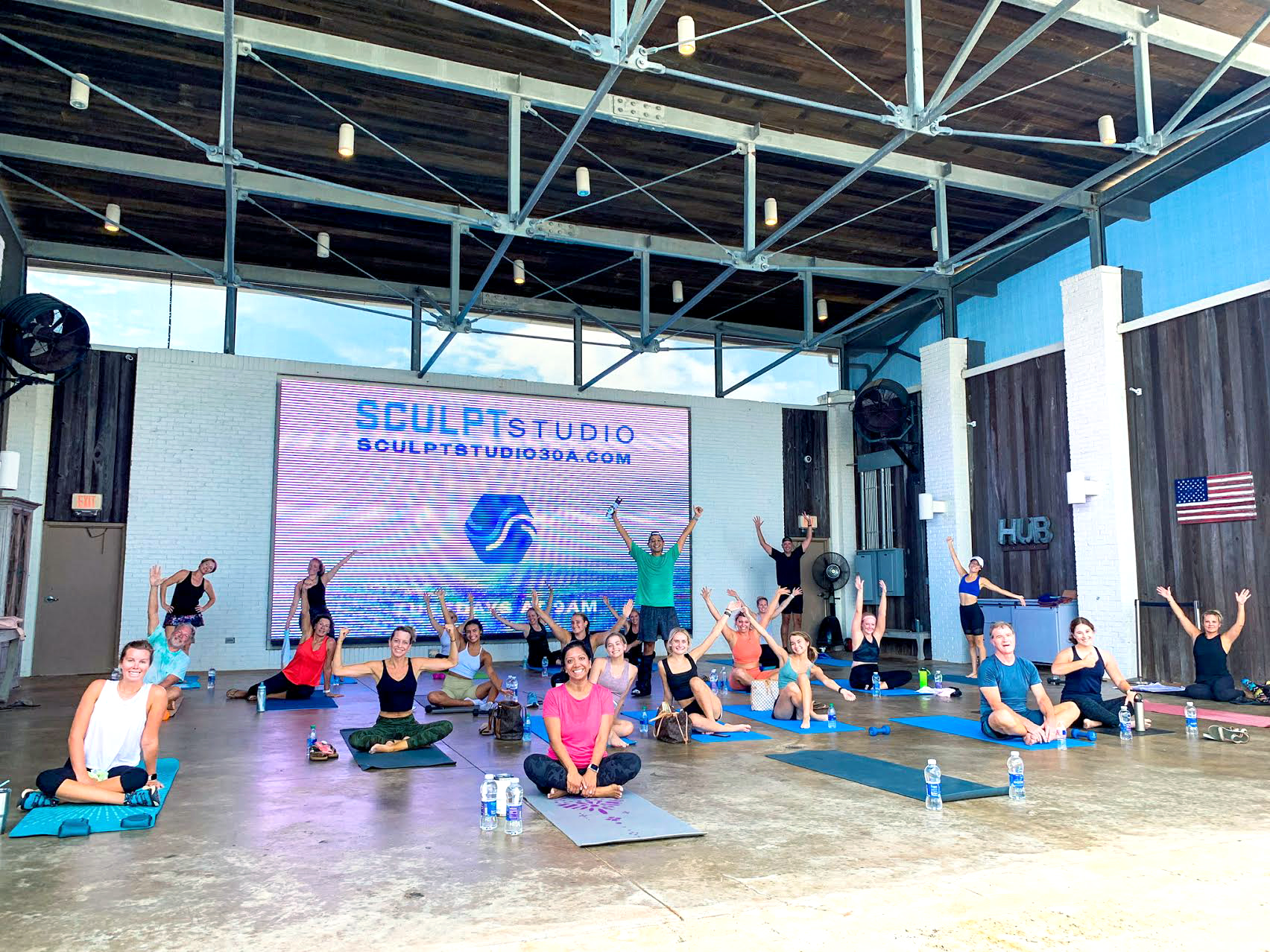 Come sweat it out with us Tuesdays at 9AM at The Big Chill! 
HIIT-style, breath-to-beat movement will leave you strengthened, lengthened, energized and grateful. YogaSculpt is a yoga-based format incorporating light weights and cardio bursts for maximum efficiency and maximum fun.
The music will be loud, the energy high, and your strength and flexibility challenged. Once you try this full-body workout, you'll see why it's a crowd favorite! Always challenging, always changing, never repeating the same workout twice. Let's Sculpt!
What to Bring: Yoga Mat ($5 rentals available), Light Weights (1-8lbs or you can use water bottles as weights), Hand Towel, WaterSign Up – sculptstudio30a.com/schedule($25 or $30 with mat + weight rental)